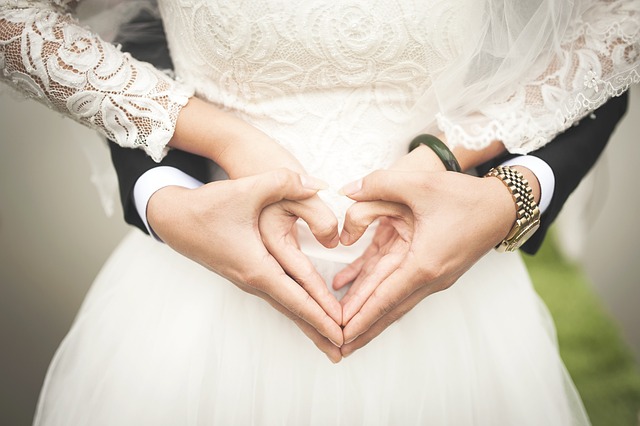 14 Feb

What are the requirements for residency through marriage in the United States?

Many cross-cultural couples looking for greater stability in their lives can secure residency through marriage in the United States. Marrying a permanent resident or U.S. citizen offers numerous advantages when applying for various visas or immigration permits for your marital union. Residency through marriage is an attractive option for those seeking to build a life together in the United States.

The Vergara Miller Law Firm explains the various options and benefits of marrying a U.S. citizen and how to obtain U.S. residency through marriage.

Obtaining this type of immigrant spouse visa requires preparing a case and providing a certain amount of documents and certificates. Executing the process is not a terribly difficult task, but it should not be taken lightly. We recommend that you hire an attorney to ensure that your application is filed.

To successfully obtain an immigrant visa, you must meet a number of requirements for U.S. residency by marriage.

What documents are required to apply for a spouse visa?

The documents that will definitely be requested are:
Your birth certificate

Proof of the sponsor's permanent residency or U.S. citizenship

Marriage certificate attesting to the civil union

The U.S. visa, even if expired and/or valid

Evidence of your assets and financial activities

Medical certificate

Proof of lawful entry into the U.S.

Records of fraud or immigration violations

Divorce or divorce decree from a previous marriage.
Form I-130
The first step will be to complete and file Form I-130 with the USCIS immigration agency. This initial step must be completed by the spouse of a U.S. resident or U.S. citizen, who will be considered the "sponsor" (the immigrant spouse applying for the visa will be referred to as the "beneficiary"). The purpose of submitting this form is to demonstrate your marital effectiveness in the United States.
The green card qualification process
After filing and approving your Form I-130, you will be eligible for permanent residence in the United States after marriage. The next step will be filing a formal green card application, showing that you are eligible. The procedures to be performed to determine if the U.S. qualification requiring the U.S. to live in the U.S. depends on whether the spouse lives in the U.S. territory.
Interview
Once the above U.S. residency requirements have been met, the beneficiary's spouse must be interviewed. The purpose of this interview is to confirm the legitimacy and authenticity of your marriage. If the immigration officer is satisfied with the information provided, your application for U.S. residency by marriage will be approved.
As a married couple, if you have successfully completed all the paperwork and have been approved by the immigration authorities, congratulations; you are one step closer to obtaining a green card by marriage! The types of visas and green cards issued by the U.S. government depend directly on how long you have been married.
For more information or to request assistance with the immigration process, you can call us now at (832) 305-6560. Or schedule a consultation by clicking here.
Follow us and stay up to date with all immigration information. ?
Disclaimer: This is not legal advice, the material on this site has been prepared for informational purposes only. It should not be construed as legal or other professional advice, and its receipt does not constitute any type of attorney-client relationship. Never disregard the advice of your own attorney to discuss your particular case. 
This information is copyright © If you wish to disseminate this information, please be sure to attribute it to www.lawvm.com.